Tamilnadu Polytechnic online application form 2022 will be available on the official website www.tngptc.in from 25.06.2021 to 12.07.2021. there are currently 51 Government Technical Colleges functioning in Tamil Nadu under the Department of Higher Education. And a total of 18120 allotted seats, including 3 affiliated colleges which may come under the administrative control of the Department of Industry and Commerce and the curriculum of the Department of Technical Education. Approximately 30,000 students will apply for this.
Tamilnadu polytechnic admissions Important dates
| | |
| --- | --- |
| Starting date of online application | 25.06.2021 |
| Last date to get an online application | 12.07.2021 |
OVERALL INTAKE DETAILS FOR GOVERNMENT POLYTECHNIC COLLEGES IN TAMILNADU
| | |
| --- | --- |
| No.of Govt polytechnic colleges in Tamilnadu | 54 |
| Women college intake | 1720 |
| Part-time courses intake | 1035 |
| Sandwich courses intake | 460 |
| Overall intake for all 54 Govt polytechnic colleges | 18120 |
Tamilnadu polytechnic colleges List pdf
Tamilnadu polytechnic college admissions 2021 educational qualifications
A pass in the 10th Standard (SSLC) or any other equivalent qualification.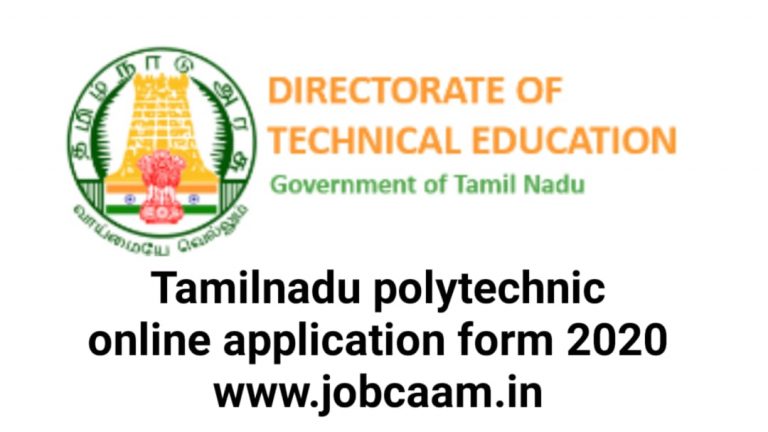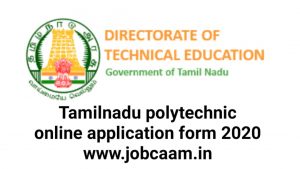 Required documents to apply Tamilnadu polytechnic online application form 2021
Community/Caste details ST/SCA/SC/MBC & DNC
/BCM/BC/Others
Birth certificate
Transfer certificate
Keep the list of Selected Colleges and departments ready, refer the quick link if required.
Details of the Registration fee to be paid through Internet
Aadhar number – optional
School details of VI, VII, VIII, IX, and X
X std Examination Registration Number
X std Marksheet
Application fee for Tamilnadu polytechnic online application form 2021
For general category: Rs.150/-
SC/ST/ : No fees
Mode of payment
Through Credit card / Debit card / Net banking details
Steps to Apply Tamilnadu polytechnic online application form 2022?
Go to Official website www.tngptc.in
Click the new registration
Fill in your e-mail id, mobile number, and password
OTP is received your mobile number.
Enter your OTP number and click the submit button.
TO get an online application form.
How to get Tamilnadu polytechnic offline application form?
Tamilnadu polytechnic admission facilitation center (TPAFC list)
To get an application form from 52 Govt polytechnic colleges
Mode of selection
Selection of eligible candidates for the courses
in the Polytechnic Colleges and Special Institutions
will be made based on the total marks secured in the
qualifying examination.
the ranking will be done in the order of total marks secured by the candidates in the SSLC/Equivalent examination following communal reservation.
General information for Tamilnadu polytechnic online application form 2021
Fees, Scholarships, Educational Loans, Hostel
Facilities etc.
The following original certificates should
be produced at the time of admission to the
Principal.
Conduct certificate and Transfer Certificate are
in original from the Head of the Educational institution in which the candidate had last
studied
SSLC book or equivalent record;
SSLC mark sheet or mark sheet issued by
the concerned educational authority for the
qualifying examination SSLC mark sheet issued by the Head Master of the School, will not be accepted.
Original community certificate for ST /
SC / SC(A) / MBC & DNC / BC (Others) /
BC (Muslims) from the prescribed authority
Important website for Tamilnadu polytechnic online application form 2021
www.tngptc.in
www.tngptc.com
Note: Lateral entry and part-time admissions are announced later.
Applicants usually go in person to more than one college where they wish to join and receive and complete the application and submit the application fee by post or in person along with the bank draft. This is a situation where students have to come to colleges more than once.
At present, the Chief Minister has directed the Government Technical Colleges to apply Tamilnadu polytechnic online application form 2021 as a new initiative.
Tamilnadu Government polytechnic colleges courses offered
Diploma in civil engineering
Diploma in mechanical engineering
Diploma in electrical and electronics engineering
Diploma in electronics and communication engineering
Diploma in computer science engineering
Diploma in information technology
Diploma in automobile engineering
Diploma in fashion technology
Diploma in architecture
Diploma in refrigeration and air conditioning
etc,